Training for Struggling Teens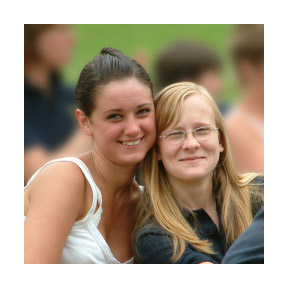 Training for troubled teens goes far beyond simply taking academic courses that will enable them to earn a high school diploma and find a career. Schools and programs for at-risks youths teach them much more. Other types of education are offered as behavioral, social, and independent living skills. Becoming proficient in these skills enhances your child's self-worth, supports personal growth, and enables them to function more effectively in their communities.
Wilderness therapy is a very common way to educate troubled teens, taking them out of their comfort zones and teaching them to live in the wilderness. Teens learn to take care of themselves and take responsibility for their personal well-being. They learn skills necessary to think more insightfully, become aware of their inner abilities, improve their communication skills, and practice healthy behavioral habits. By being in a natural setting, these students are forced to learn creative survival skills as keeping themselves warm and dry in adverse weather conditions and solving problems without damaging their own self-worth or relationships with others. Since they're in the wilderness 24/7 they realize they can't escape or avoid dealing with their own behavior. They know they are in a primitive environment and must think of creative solutions to keep themselves happy as well as being supportive to their peer group.
Boarding schools are a very common source for at-risk youth training. Students are required to live on campus where they can be supervised 24/7 for a period of typically 2 years. Life on campus integrates school courses, church (if offered), independent living skills, and outdoor activities all in one environment. Not only are academic courses taught, but one-on-one coaching teaches students proficient studying skills. Therapy and treatment are also offered to help teens overcome behavioral issues or addictions. Various types of group activities are conducted to help students enhance their communication skills, build their self-esteem, and interact with others more effectively. Some schools offer animal care as a form of training. Through successfully caring for an animal, each teen gains a feeling of self-confidence and fulfillment knowing that he/she can do it.
Now there are interactive online training courses for teens. Peak Mastery, a program found on the TeenSkills.com site has courses for purchase that teach teens a variety of independent living skills. This program teaches teens everything that is involved with finding and maintaining an apartment. It teaches money skills as setting a budget, maintaining a checking account, using an ATM, how credit operates, and using credit cards wisely. Teens learn about what's involved in owning a car, car insurance, car loans, interest rates, and making payments. These are just a few of the many skills this service teaches adolescents.
Parents can also enhance training for troubled teens. They can do this through educational discussions or by organizing activities that will help their teen learn skills necessary for adulthood. The more time parents spend with their teens, the less likely teens are apt to feel unloved and engage in unhealthy or illegal activities.